Zee World is premiering four new series this November.The new shows and seasons include Lady Luck, Amma, Married Again 2 and Gangaa 3.
Lady Luck
Premiere date: Thursday, November 14 at 18h00
Replaces: The rebroadcast of Fire and Ice
Original Hindi title: Bhagyalaxmi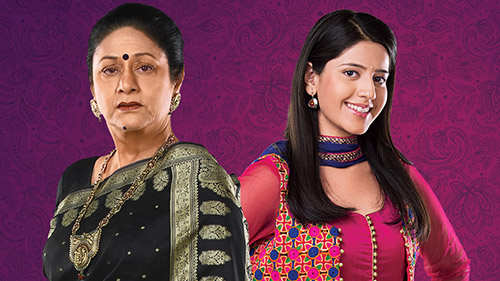 At the centre of the story: Bhoomi Shukla, played Simran Pareenja (right in the above pic).
She's bright, she's ambitious, she's just finished school and she has to battle against being oppressed by the tradition of becoming a stay-at-home wife.
The good news for her: her mother supports her so she takes on a career.
The bad news: she makes the terrible mistake of promising her family that she'll marry a boy she doesn't know as soon as she's worked for a certain time.
But then her career delivers more than independence and a pay cheque when she meets Ansh  (Varun Sharma), a boy from a rich family who falls in love with her.
Bhoomi has to face the reality that she's found real love.
Does she quit her dreams and follow Ansh, embarrassing her family, or does she forgo her love and resign herself to a loveless marriage with a stranger?
Married Again 2
Premiere date: Thursday, November 21 at 20h00
Replaces: The Heir
Original Hindi title: Punar Vivah – Ek Nayi Umeed (Married Again: A New Hope)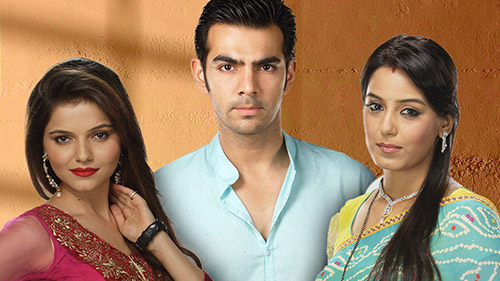 Married Again has turned out to be an anthology series and not a series that picks up with the same characters each season.
Season 2 features a new story, with new characters, which means that Season 1's Arti and Yash won't be back.
The stars of Season 2 are Divya (Rubina Dilaik) and Raj (Karan Grover), past lovers who are reunited 10 years after they separate.
Flashback to 10 years ago: Divya is an actress who goes off to find fame and fortune, leaving Raj who marries Sarita (Srishty Rode).
Divya returns a decade later and doesn't try to steal Sarita from Raj. Instead she tries to make him love Sarita after Sarita challenges her with the task.
Of course Raj is having none of it because he still loves Divya but he's also plagued by guilt, feeling he's been very unfair to Sarita.
Divya moves in with Raj and Sarita and…?
Amma
Premiere date: Monday, November 25 at 19h00
Replaces: Kindred Hearts
Original Hindi title: Amma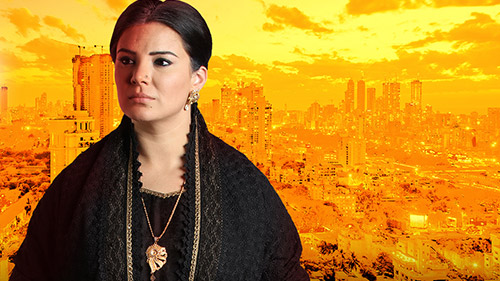 Amma tells the story of Zeenat Sheikh, played by Urvashi Sharma.
Zeenat has two daughters who she raises alone after being deserted by her husband.
She's strong, she's bold and she's on a mission to fight for her community's freedom against British rule.
She also happens to be the kingpin of Mumbai's criminal underworld.
She's determined to break free from her male-dominated society and becomes Mumbai's first don lady a.k.a Mafia boss.
According to Times of India, the series is based on the real life of Jenabai Daaruwali, an influential figure in India's underworld.
Amma producer Farhn P. Zamma didn't deny the connection, using lots of "buts" with no denials, telling Times of India:
"Being a producer, I can say that it's going to be more of a fiction show. But then, her story had so many sides. We have sought inspiration, but then it could be the story of any other woman who's trying to survive with her child."
The series follows Amma's rise to power, stretching over five decades and highlights the sacrifices she makes in her fight for the community she loves.
Gangaa 3
Premiere date: Wednesday, November 27 at 21h00
Replaces: Mehek 3
Original Hindi Title: Gangaa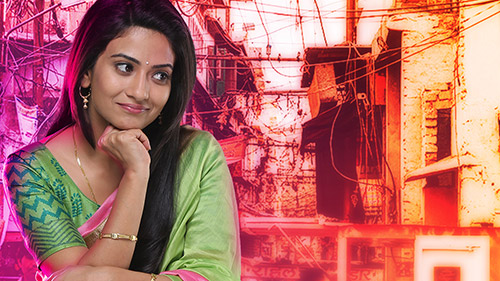 Unlike Married Again, this is a new season of the same story with the same characters.
Aditi Sharma and Vishal Vashishtha reprise their roles as Gangaa and Sagar.
Interesting to note: you may see Zee World calling this Season 2 even though Season 2 aired in January this year already.
We've asked why this is and word from Zee World is that they're calling it that because it's Part 2 of Gangaa i.e. there's been a break  since Part 1, which consisted of Seasons 1 and 2, and now this is Part 2.
Very bizarre considering other similarly structured series haven't been named like this before, but there you have it, that's why.