Great Countries you can Travel without Visa – If you are a regular traveller you should have to know the pain of getting a visa. Situations like this have made a lot of people to postpone or cancel their trip in extreme cases.
Here we will be giving alternatives, instead of waiting for days for a visa; you can easily visit Countries you can travel to without a visa. With the boom in travel sector people are looking for options, countries they can visit on a low budget and others.
What you should check out for before selecting any of these countries
Don't just choose a country because Travel Start listed it on easiest countries to visit in Africa or Europe, make sure you make your own research.
Check out for a period of validation of the No- visa entry.
Make sure you have enough funds with you; most of them need you to have up to a certain amount of money with you.
Do you have a means of other means of Identification with you, having them with you will save you from certain situations?
Check out for security.
Read on the culture of the people. When in Rome you behave like a Roman.
5 Great Countries you can Travel Without Visa
Jordan
Kenya
Thailand
Madagascar
Uganda
#1. Kenya
The beauty of nature in Kenya is amazing; the wide range of wildlife, the Mountain Kilimanjaro and other things makes Kenya be different among the rest. Going to Kenya will give you an exposure that will make you think of not going back to your country of residence. You might get spoilt with natural marvels and choices. It is also known that Kenya Women are attractive to the eyes.
#2. Thailand
Having an awesome trip in Thailand will give you time away from stress, the depression from rejection and many others. A visit to Kenya is not yet complete until you visit the dazzling city of Bangkok, embark on tours and visit the shopping malls and take pictures that will serve as evidence of your visit to Thailand.
#3. Uganda
Visiting water spot, hiking area and mountains is the next place you should visit after you are done with visa formalities. Once you arrive in Uganda you are entitled to 90 days visa-free. If you don't know Uganda is located in Africa.
#4. Chad
If Central Africa is one the list of places you want to visit before 50, Chad should be on your List. It is known for its wide array of wildlife and popularity. You can stay in Chad for 3 months with no visa.
#5. Comoros Island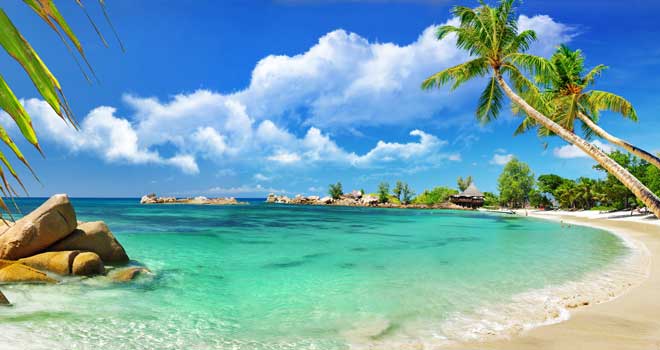 This Island you should consider if you are looking for a place to spend your Honeymoon or have a nice vacation. It is a visa on arrival.
The list of countries you can visit without a visa does not end at five (5) but the requirements vary base on citizenship and existing agreement. A citizen of Japan can surely visit more countries without visa compare to a citizen of Nigeria. Likewise, the countries a citizen of Nigeria can visit without any visa might be different from that of a citizen of Chad.
Variations in No- Visa entry is one the reason why you need to embark on your own research after you have made up your mind on the country of your choice.
If your selected country is Japan make sure you check whether your country passport holder can visit Japan without no visa and if your country of citizenship is Korea make sure you do the same.  This way you will save yourself from embarrassment and waste of time.
Let take for Example Mr A who is a Citizen of Japan can visit over 189 countries while Mr B who is a citizen of Korea can only visit 187 countries, the gap is not much but it counts as well. With the examples stated here, you should ensure you make clarification while making researches.
Other Countries you can Travel Without Visa
Ghana
Mali
Mauritius
Togo
Senegal
Guinea
Tuvalu
Nauru
Fiji
Samoa
Micronesia
Iran
Bangladesh
Dominica
Niger Republic
Liberia
Guinea Bissau
The Gambia
Nigeria
Barbados
Somalia
Maldives
Georgia
Comoros Island
Burundi
Cote d' Ivoire
Djibouti
In which case you can check Travelstart for your flight arrangement.